Live Streaming of both morning and evening worship services will end with the June 27th services. Sermons (not services) will continue to be posted to SermonAudio a couple days after each Sunday. Members and regular visitors are encourage to speak with Mission leadership for alternate ways to join the service if you are unable to attend in person.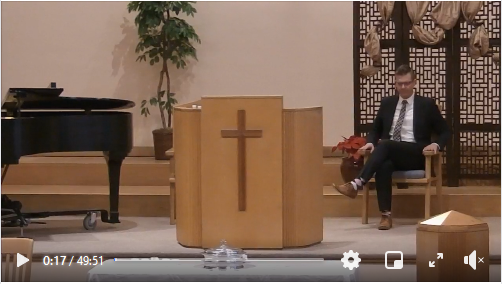 FACEBOOK FEED:


Did you know...
Mission OPC has a church calendar? Check it out here: calendar.google.com/calendar/u/1/embed?src=info@missionopc.org&ctz=America/Chicago
...

See More

See Less
Rachel Bolze, MOPC Member, reviews God Does His Best Work with Empty (www.nancyguthrie.com/god-does-his-best-work-with-empty) by Nancy Guthrie.
Have you ever noticed how all of us experience emptiness, whether due to loss, unfulfilled desires, or haunting feelings that defy explanation? We always want to get rid of our loneliness and emptiness. Surprisingly, author Nancy Guthrie points out that God wants to use our emptiness. He wants to fill it with more of himself and his blessings. If we are honest, most of us need to spend some time turning our hearts to the Lord, considering his surpassing worth, in order to find satisfaction in him when we are confronted by our many longings. "While there may be some things you want from God, perhaps, if you are honest, you are not really interested in getting more of God," (see page 5).
God can use our emptiness to help us thirst for Him. Mrs. Guthrie demonstrates how God can and will fill us by using biblical examples in which God filled empty people. You will read, for example, about how Christ, as the bread of life, satisfies us according to the manner in which Manna satisfied the Israelites in the wilderness. In another chapter you will consider how Jesus will show us His kindness at the end of time by seating us at His banquet table, just as King David showed astounding kindness by giving a place at his table to Saul's descendent, Mephibosheth. Consider checking out the copy of this book that is available at the Mission OPC library.
...

See More

See Less
This lecture on the first night of spring presbytery is open to members and friends of Mission OPC. Come hear a seminar and enjoy some refreshments.
...

See More

See Less